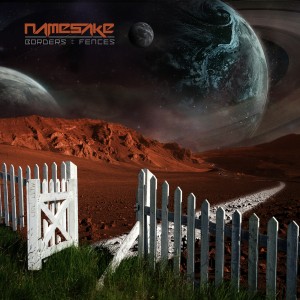 It's not often that a group of still-teenaged gentlemen form a band and all bear their father's name. But that's exactly the case with the appropriately titled Atlanta, Georgia group, Namesake.
Comprised of vocalist Will Crafton, guitarists Brad Wagner and Troy Harmon, and drummer Kevin Nordeste, all share a knack for penning hard-edged, highly melodic pop tunes, as evidenced by their debut album, Borders & Fences.
The band is creating a buzz with their unique blend of punk power pop, infused with modern rock, weaving in a diverse mix of influences they bring a refreshing sound all their own, the proof can be heard on their debut album.
I had a chance to speak with guitarists Brad Wagner and Troy Harmon about the new CD and get some insight on what makes the band tick.
******
Rob Cavuoto: Your debut CD, Borders & Fences, has some has some great songs with killer riffs. Can you tell me about the writing process?
Troy Harmon: Well thank you! Our writing process usually starts with a progression on an acoustic guitar or piano and we'll come up with a melody over it. We'll build the rest of the song off this, adding other guitar parts, drums, bass and keyboards to tie everything together.
Rob: Where do you get your inspiration when writing songs?
Brad Wagner:  Inspiration comes from the important things in my life. My family, my friends, and the life experiences I am lucky enough to share with them.
When writing songs I always want to communicate a message with value to the listener. Most importantly, when composing our songs, it always comes from the heart.
Rob: How long did the CD take from beginning to release?
Troy Harmon: We started preproduction in the summer of 2010 and our release date was just recently set for August 7th of this year. It's taken quite a long time but we are really proud of what we created and we can't wait for everyone to hear the album.
Rob: What do you want people to take away from that CD?
Troy Harmon:  I want people to see the raw emotion in these songs. It's not like we were trying to replicate something with this record. We really honestly let it loose and didn't over think anything too much.
Rob: Who are some of your influences?
Brad Wagner: There are so many bands out there who have made an impact on my writing, but I think that I can speak for Troy and myself that the most influential band for us is, Def Leppard.
Their songs, their story, and the way they continue to put out amazing tunes. Fuels me to follow my dreams and stay true to myself and the fans.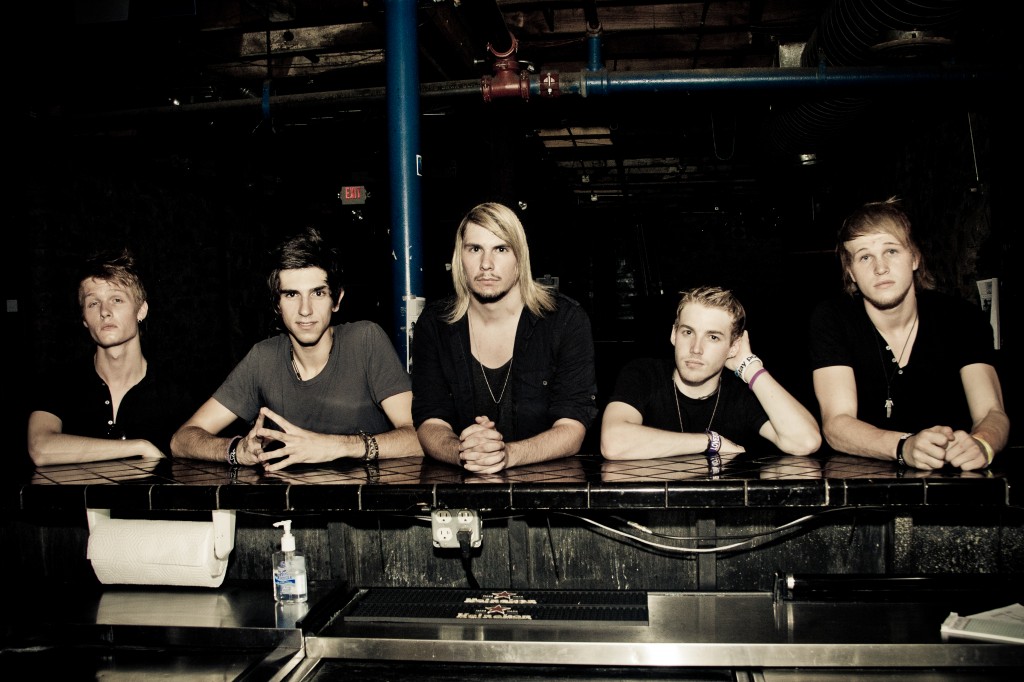 Rob: Who are some of the band's influences?
Brad Wagner: If we could all sit down and agree on one band who has set a great example of what we want to do, it would be 30 Seconds to Mars. They have created a movement with their music and show how important the fans are to them. Since the fans are the ones who made their dreams come true.
Rob: What do you think has been your biggest challenge, both musically and professionally, so far in your career?
Brad Wagner:  I'd say the most difficult obstacle we'd have to overcome as a band would be dealing with each other on a constant day to day basis. No breaks, no privacy, and lots of quarreling (Laughing).
It's a repeating battle of the lowest lows, and the highest highs. It comes down to this though, when we get on stage every night, it's a clear reminder that there is no other place we'd rather be. It's simply what we do.
Rob: How important is it for new bands to have contact with the fans on MySpace, Facebook, Twitter and other social media?
Troy Harmon:Social media is a very powerful thing, especially for a band starting out like us. It gives us an opportunity to communicate with fans we've meet across the country and to reach new people that haven't ever heard of us before.
Rob: What are your touring plans?
Brad Wagner:  The thing that we are most excited about is the release of our Debut Album, Borders & Fences. It will be an unbelievable experience when the fans come to a show, we stop singing, and our people carry the vocals on as one voice!
This album was made for anyone to relate to, and we want people to see all the emotion that we poured into it.
Rob: What can we expect from your live shows?
Troy Harmon:  Our shows are really high energy so we like a lot of crowd interaction. With four singers we do a lot of cool arrangements giving our set a big vocal sound. We also have some interesting transitions between songs that add to the show as well.