By: Arlene R. Weiss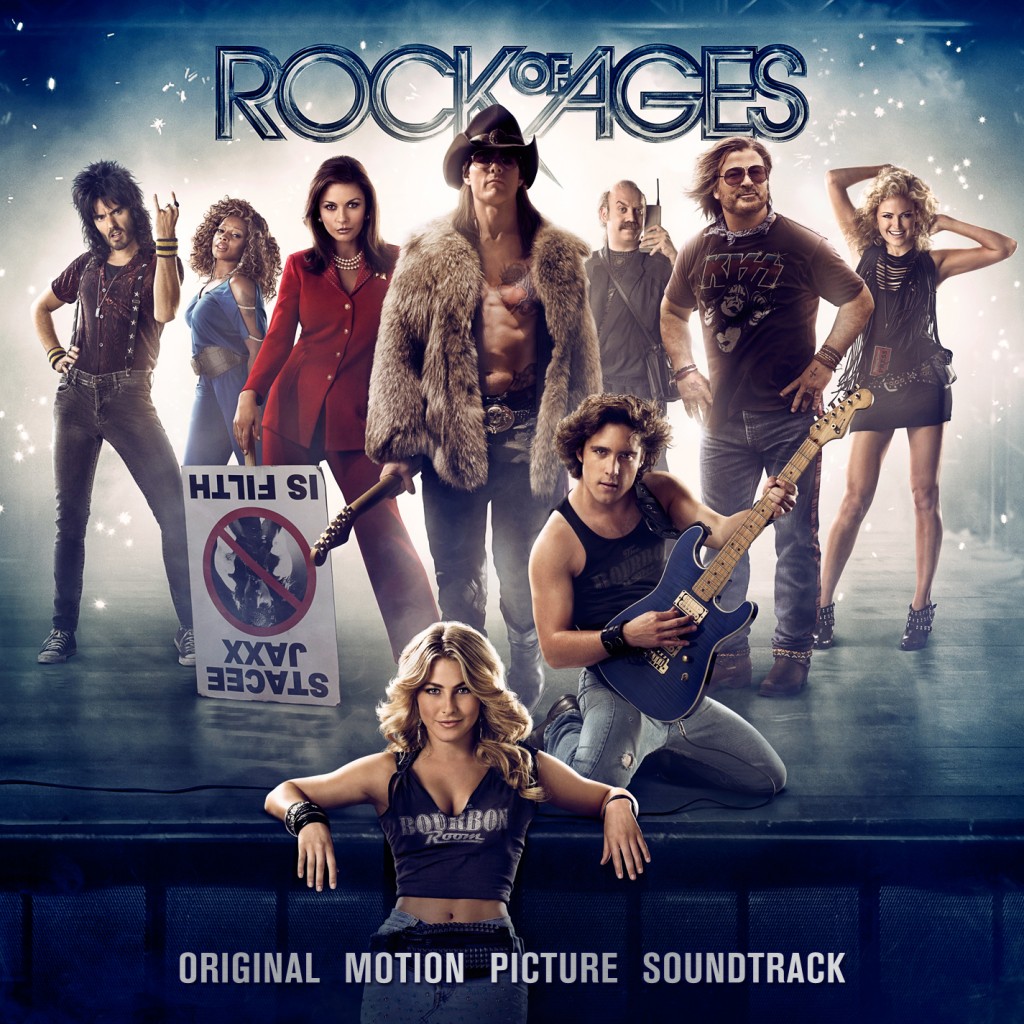 I must say that when I first heard news that actor Tom Cruise, of all people, was being cast as fictional rocker, singer, guitarist, Stacee Jaxx of the fictional glam '80s rock band, Arsenal, for the 2012 motion picture adaptation of the Broadway comedy stage musical, Rock Of Ages, I was more than skeptical…yet somehow intrigued.
Ironically, the naysayers, including myself, have been put at ease, as most of the incredible, positive buzz surrounding the film, centers on the immense praise being heaped on the shoulders, (or rather the guitar!) and very deservedly so, of Tom Cruise and his larger than life, phenomenal, chameleon-like performance as Stacee Jaxx.
Def Leppard's lead singer Joe Elliott and bass guitarist Rick Savage, as well as Poison's Bret Michaels are showering Cruise's incredible musical talents and performance with accolades, as well as for Cruise completely immersing himself in the role, performing all of his own singing and guitar playing.  The rockers are equally impressed with Cruise for getting down the look, the attitude, and the swagger of a rock and roll front man.
Elliott and Savage had this to say about Cruise to The Associated Press, when Elliott and Savage sat in on Cruise filming his live performance of their classic '80s rocker, "Pour Some Sugar On Me".
Associated Press: "What did you think of his interpretation of the song?"
Rick Savage: "His voice was good".
Joe Elliott: "Yeah, we were talking to him between takes, and he was a little put out that we were there at first, you know, "Uh, oh. The queen's in town!" He said, "What do you think?" I said, "Can you sing?" He said, "No, I started like four or five months ago, just a couple of hours a day." He had other movies he was shooting, so it was like a part-time thing. I'm thinking, "Wow. If he's got that good in four or five months, that's much better than half the people on some of these talent shows.""
Brett Michaels told USA Today, "(Cruise) is the bastard child of Bret Michaels and Axl Rose in this," says Michaels, front man of the '80s glam-metal band Poison. "He has the dark, intense Axl Rose thing, along with my look and stage presence."
Tom prepared for months with vocal coach Ron Anderson who also has worked with Guns N' Roses Axl Rose, and personally helped Cruise develop his vocal chops.  Cruise also spent months taking guitar lessons, a first for him. Now Cruise is stunning critics, real life rock stars, and fans alike with his spellbinding four octave vocal range and scorching guitar licks.
Throughout Tom's three decade long career as an A-List motion picture leading man and action hero, most notably in the blockbuster, Mission Impossible – Ghost Protocol, Cruise has continuously worked out with personal trainers, remaining in top form and physique.  That regimen pays off as Cruise struts and poses while burning up the stage, in tattoos, bare chested right down to his six pack abs, donning leather pants and a rhinestone encrusted devil's skull codpiece throughout the film, looking every inch the badass, guitar strumming, rock band front man that he portrays.
But what about the film, Rock Of Ages?  That also pays off.  If you haven't seen Rock Of Ages, I greatly recommend it.  What a fun filled, affectionate film just brimming with wonderful memories of the music and pop culture of the 1980's!  For those who grew up in that decade loving the era, as I did, this film is chock full of happy and sentimental memories of that time period.
Fabulously directed by Hairspray's Adam Shankman, Rock Of Ages is a straightforward fable of boy meets girl, both who follow their dreams of fame and making it as rock and roll music artists as they fall in love, all cleverly centered around some of the '80s most iconic rock tunes, which are glowingly performed by the film's cast as they break out into song in between dialogue to tell the film's story.
In 1987, Midwest teen and aspiring singer Sherrie Christian [Julianne Hough] boards a bus headed for Los Angeles. We then see barback Drew Boley [Diego Boneta] with his own dreams of fronting his own rock band, hard at work at The Bourbon Room, a rock club on L.A.'s legendary Sunset Strip.  Intercut into the narrative, Sherrie and Drew burst into song singing their own renditions of Night Ranger's "Sister Christian", David Lee Roth's "Livin' In Paradise", and Poison's "Nothin' But A Good Time".
Meanwhile, The Bourbon Room's owner Dennis Dupree (Alec Baldwin putting on his best gruff but lovable mentor of all things and artists who rock, demeanor) and his club manager Lonny (the wonderful and incomparable Russell Brand), are threatened with losing the club due to unpaid taxes.
Enter rock star Stacee Jaxx, who is about to leave his band Arsenal to persue a solo career.  Dennis and Lonny invite Stacee to stage his final performance with his band at The Bourbon Room which is where Stacee originally launched his career, helping out his friends and the nightclub by raising the cash to avert its closing.
Sherrie arrives in L.A., she meets Drew, they fall in love, and then the two follow their rock and roll dreams.  Sherrie waits tables at The Bourbon Room hoping to become a famous singer as Drew fronts and plays guitar for his band Wolfgang Von Colt. (Yes that really is the name of his band! Van Halen anyone?!)
Needless to say, Stacee, Sherrie, and Drew all face more than a few speed bumps and detours in their own musical aspirations, which of course lead to more excuses for them and the A-List cast members to keep breaking forth into song and rocking out their own "jukebox" choruses to the hits of the '80s.  And well, you'll just have to see the movie to see how it all turns out, but think of the old, Mickey Rooney/Judy Garland, "Let's put on a show and save the day" premise, and you get the idea!
Newcomers Hough and Boneta, a successful Latino rock star and guitarist who just signed to Maroon 5 singer Adam Levine's record label, are actually quite good. They bring a sweet, fresh faced innocence, energy, exuberance, and especially, a lot of heart to their roles.  Their genuine, knowing romance and their spirited resolve and pluck against all odds to see their musical dreams finally come true just make the film.
Paul Giamatti's comedic timing and turn as Paul Gill, Stacee's sardonic, effortlessly droll, beyond slimy cobra of a manager, and the begrudging PR master (or rather circus ringmaster!) of spin and damage control for Stacee's sideshow rock lifestyle and antics that would make Led Zeppelin and Guns N' Roses blush, (but wholeheartedly approve!), is just hilarious.
Bryan Cranston and Catherine Zeta-Jones are also a hoot, squaring off with our rock and roll heroes in their roles as villainous hardasses, being the Mayor of Los Angeles and his bible thumping, conservative wife Patricia Whitmore, who makes it her personal mission to close down The Bourbon Room and who also has a mysterious axe to grind (the actual kind, not the guitar kind!) with Stacee.
Peppered throughout the movie are some of the '80s most unforgettable joys, inside jokes, and self referential nods.  There's rockers galore clad in big hair, Aqua net, and Spandex. There's lots of vinyl records, wild novelty guitars painted with neon, and the beloved Tower Records, (which are now no more, having gone bankrupt with the advent of digital music).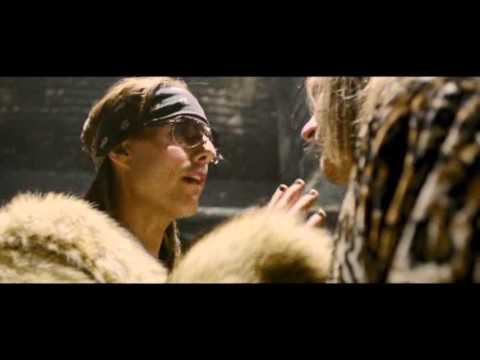 One of the film's most stellar scenes, and in the film's most amazing musical mash up, Sherrie and Drew sing about their dreams of being famous, rocking out on Foreigner's "Juke Box Hero" in a Tower Records store whose walls are lined with brightly painted guitars.  Meanwhile, we also see Dennis and Lonny sing Joan Jett & The Blackheart's "I Love Rock And Roll".
In the film's most memorable and heart tugging moment, Drew sends Sherrie a treasure trove of LP's wrapped inside the iconic yellow Tower Records merchandise bag emblazoned with their red logo….the ultimate token of Drew's love for Sherrie!   A resonant moment that '80s generation record lovers who spent their youth browsing the aisles of Tower and so many record stores back in the day, often meeting their one true love, or their future bandmates, can all definitely relate to.
And of course, there's Tom Cruise's sterling acting performance complementing his matchless musical numbers.  Modeling his character and rocker persona as a mixture of Axl Rose meets Bret Michaels, Cruise's performance is superb.  Effusing a wink wink, nudge, and tongue planted firmly in cheek, deadpan delivery of his lines amidst a pensive, introspective, soul searching seriousness that befalls fame and the lonely life of the touring rock star, Stacee is a sight to behold.
The first time we see Stacee, he emerges from his bed in a surreal, debauched lair like boudoir, literally covered not by blankets, but by a bounty of beautiful women laying on top of him. The running joke in the film is that every time we see Stacee, women are fawning over him or fainting in his rock god, guitar hero presence.
And yet the film, and Stacee, somehow never come off as sexist, mostly because of Jaxx's sweet, overtly humorous equal weak in the knees adoration and near worshipful appreciation of womanhood, even proclaiming his virtuous love for Constance Sack [Malin Akerman], the Rolling Stone reporter who sees through Stacee's bravado and facade, warts and all.
Constance pulls no punches in her pointed cover story about the rocker, causing Stacee to reassess the shallow emptiness of a rocker's lonely life and the road (Cruise's scorching take on Bon Jovi's "Wanted Dead or Alive"), and finding meaning in his life, (Cruise's and Akerman's duet on Foreigner's power love ballad, "I Want To Know What Love Is").
Credit Rock Of Ages screenwriters Justin Theroux, Chris D'Arienzo, and Allen Loeb for their sensational, smart and savvy narrative and script that pulses with hilarious, spot on barbs that are sharper than a tack, yet is also buoyed by heartwarming, feel good cheer.
Cruise's electrifying, incendiary musical numbers, belting out how "hot, and sticky sweet" he is to Def Leppard's "Pour Some Sugar On Me", on Guns N' Roses' "Paradise City", and especially, Cruise's blistering, elegiac take on Poison's "Every Rose Has It's Thorn" on which Cruise rocks out on electric guitar, just set the stage and the film, on fire.  Cruise phenomenally reinterprets and makes each song his own, oozing the combustible chemistry, stealth, and seduction of a panther gracing the catwalk, showered in stage pyrotechnics and the incandescent rays of the spotlight.
On Tuesday, June 19, 2012, the Rock Of Ages soundtrack went to number one on iTunes and no doubt, very much due to Cruise's astonishing musical gifts and virtuosity as a first class rocker.
Cruise's assured authenticity, stage presence, and vocal and guitar prowess in just commanding the stage are beyond dazzling.
Rock Of Ages is a warmhearted send up of, and ultimately, affectionate homage to, the music and popular culture of the '80s told with wit, style, and much joy.  It's wonderfully over the top and overflowing with sparkling musical numbers, eye and ear candy, camp, and lots of cheese.  Moreover, just as Stacee, Drew, and Sherrie take the stage and regale us along with their glittering, show stopping rendition of Journey's "Don't Stop Believin'", Rock Of Ages is a heartfelt, sentimental salute to the joyous wonder, pursuit, and realization, of our rock and roll dreams.
"Rock Of Ages" Soundtrack Track List
"Paradise City" – Cruise
"Sister Christian" / "Just Like Paradise" / "Nothin' But A Good Time" – Hough, Boneta, Brand, Baldwin
"Juke Box Hero" / "I Love Rock 'n' Roll" – Boneta, Baldwin, Brand, Hough
"Hit Me With Your Best Shot" – Zeta-Jones
"Waiting For A Girl Like You" – Boneta, Hough
"More Than Words" / "Heaven" – Hough, Boneta
"Wanted Dead Or Alive" – Cruise, Hough
"I Want To Know What Love Is" – Cruise, Akerman
"I Wanna Rock" – Boneta
"Pour Some Sugar On Me" – Cruise
"Harden My Heart" – Hough, Blige
"Shadows of the Night" / "Harden My Heart" – Blige, Hough
"Here I Go Again" – Boneta, Giamatti, Hough, Blige, Cruise
"Can't Fight This Feeling" – Brand, Baldwin
"Any Way You Want It" – Blige, Maroulis, Hough
"Undercover Love" – Boneta
"Every Rose Has Its Thorn" – Hough, Boneta, Cruise, Blige
"Rock You Like A Hurricane" – Hough, Cruise
"We Built This City" / "We're Not Gonna Take It" – Brand / Zeta-Jones
"Don't Stop Believin'" – Hough, Boneta, Cruise, Baldwin, Brand, Blige
© Copyright June 24, 2012 By Arlene R. Weiss-All Rights Reserved