Concert Review and Photography by Craig Hunter Ross
Memorial Day is a time to reflect upon and revere the many men and women who have made the ultimate sacrifice on behalf of their fellow countrymen, allowing us all to continue to live our lives in freedom.
The long weekend holiday has also become a cherished time for many to gather as friends and neighbors; maybe some time by the water, a picnic at a park, or even a backyard BBQ, with everyone enjoying good food and good music.
So what happens when you take a little bit of all of these All-American elements, add several thousand people and throw in one of America's most iconic rock musicians?
You get a massive party by the water, compliments of The Bret Michaels Band.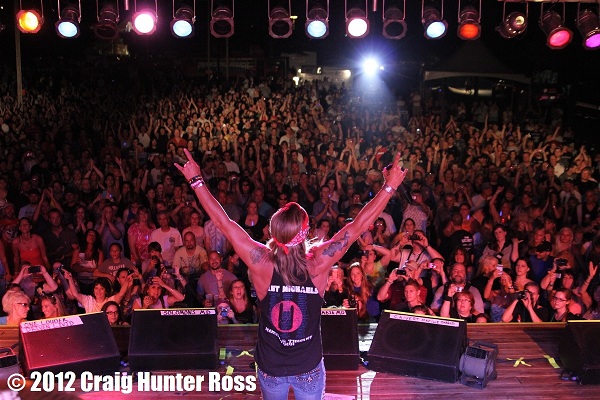 Since the passing of James Brown, Bret Michaels may now be considered by many to be the "hardest working man in show business."
Not only does Michaels continue to serve as the lead singer and front man for the multi-platinum group Poison, but he is also a reality TV star, spokesperson, savvy businessman, philanthropist and the face of the American Diabetes Association.
It's no wonder he was selected as the winner of Donald Trump's Celebrity Apprentice Season 3.
On this night though, he's the leader of The Bret Michaels Band; and the fans gathered by the water on Solomon's Island, Maryland are about to get a healthy dose of rock and roll on this Memorial Day weekend with Michaels on tour in support of his solo recording Get Your Rock On, scheduled for release summer 2012.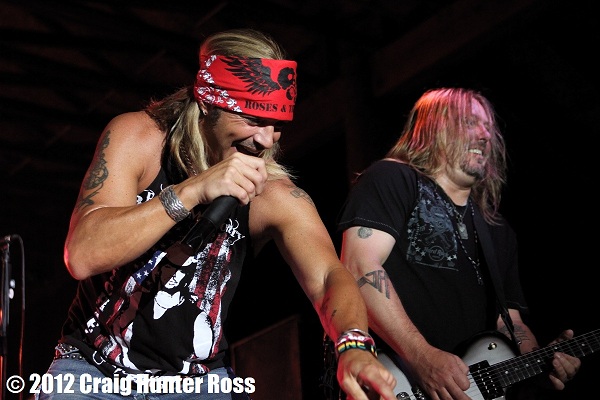 Alongside Michaels on stage are trusted lead guitarist and right hand man Pete Evick, Ray Scheuring on bass, Rob Jozwiak on keyboards and the ever popular "Lucky Chucky" Fanslau on drums.
The band wasted no time getting the party started with fan favorite Poison classics "Talk Dirty to Me" and "Look What the Cat Dragged In."
Peppered in the set amongst numerous Poison tunes would be "Go That Far" (Theme from Rock of Love) as well as covers of "Sweet Home Alabama" and the Sublime hit "What I Got," each with a unique Bret Michaels Band flavor.
Those who came to hear Michaels belt out their Poison favorites would not be disappointed as they were treated to "Something to Believe In," "Unskinny Bop," "Your Mama Don't Dance" and of course the mega hit power ballad "Every Rose Has Its Thorn."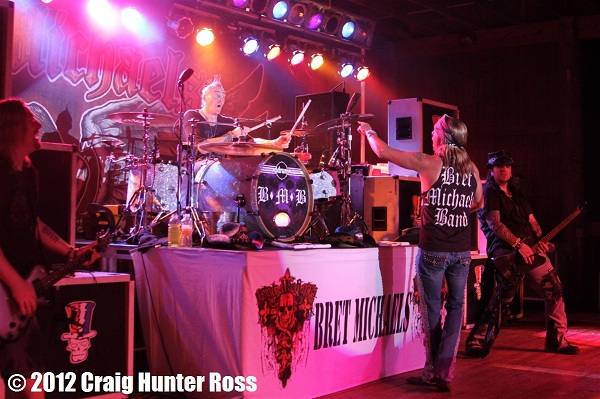 The evening's set would conclude with "Fallen Angel" and an encore of "Nothin' But a Good Time," and if the smiles on the departing fans into the Maryland night were any indication, that's exactly what they had.
Photo Gallery