John's music comes honestly, as he comes from a musical family. His grandmother was accepted to Julliard and his family listened to music that ranged from Bing Crosby to the James Gang. By the time he was 11 he was strumming his first guitar figuring out chords and some lead work. Entirely self-taught, Hudak would seek out more experienced guitarists and ask for tips, irrespective of what style they played.
"I didn't care if they played jazz, reggae, metal or whatever. I just wanted to learn and it was all good as far as I was concerned. Still is." the Gretsch guy says. But, listening to the tracks on Brickwall Jackson's debut CD, Just Life, it's evident that he's got some alt-country roots springing from Americana's traditional roots music. Splash in some Jimmy Page, Pete Townshend, Ryan Adams and Jeff Tweedy and you get a fix on what stokes his fiery guitar work. And, after three decades of playing he's come to the same conclusion as the great Duke Ellington: "If it sounds good, it is good".
Rick Landers: Like many artists, your music ambitions have been diverted by the weight of earning a living, raising a family and taking care of other business.  How long of a road has it been since you first envisioned putting out your own CD and the recent Brickwall Jackson release?
John Hudak:  It's been a very long road, indeed.  I've been writing songs almost since I picked up the guitar as a boy.  I didn't know how to do what everyone else was doing and you have to remember there was no internet back then so you had to learn by ear and rely on the kindness of more experienced players to get your chops up.  I've always had music in my head, and being able to actually reproduce what I've been hearing inside was a large part of the journey.  I lacked the confidence to debut my songwriting skills, mainly because I kept hooking up with people who only wanted to play covers and they weren't very artistically adventurous.  When I look back on it now, I think it is because of the things you mentioned, raising a family, working hard to earn a living, etcetera, that I have finally been able to write material that I feel will reach a large number of people and can compete with what's out there. It kind of all came together when it was supposed to, you know? I don't write songs unless they tell a story or have some deeper meaning, and so my life experiences provide a pretty rich palette from which to draw song material.
Rick: Do you have a track on the new album that particularly speaks to you or are these all songs that you wrote off the cuff with no particular autobiographical intent?
John Hudak:  All of my songs are true stories about my life or things I have experienced through people I love.  I can't just sit down and write a song about an abstract topic. A song has to tell a story and have some reason for existing.  In my opinion, music should enrich the soul and elevate the spirit.  That doesn't mean it has to be all puppy dogs and rainbows, certainly I deal with some pretty heavy topics on the record. I wrote a song about the miscarriages that my wife and I suffered a couple years ago.  I don't think I've ever heard a song that deals with that topic at all, let alone in the direct manner in which mine does. That having been said, I would have to say the two songs which evoke the most powerful emotional response from me would be "Little Baby", which is about the seven years of surgeries our little girl had to endure starting at eight months old, and "First Time Again", which is about the miscarriages.
They really all speak to me in one way or another, and I have tried to write them in such a way that they can be interpreted and felt by others as well.  There are no hidden meanings or "inside jokes". You'll know exactly what the song is trying to tell you if you sit back and listen to the lyrics. "These Hands", for example, is a song about my grandfather, who taught me a great deal and who I miss very, very much but I think anyone with fond memories of a father, brother, grandfather, or husband would be able to relate to the message
Rick: You're a Gretsch guy?
John Hudak:  I am definitely a Gretsch guy! My wife tells me that these are the only guitars I've never complained about, and she's right! They have so many wonderful features, I don't know where to start. I play the models with Filtertrons, and they typically feature ebony fret boards which I prefer, and Gretsch doesn't hog all the wood out for fancy inlays on these.  They use little "thumbnail" inlays that preserve the majority of the wood but are still visible on a dark stage. Most folks don't realize how important the fret board is to your tone. Most all Gretsches are hollow, regardless of whether they have f-holes or not so this reduces weight, and definitely imparts an acoustic tone.All of my Gretsches ring out acoustically and sustain for days which of course comes across when they are amplified.
I like the fact that the scale length, at least on the ones I use, is slightly shorter than a Gibson so you can put some pretty heavy strings on them without tearing up your fingers. I use 11's mostly, but sometimes 12's if I need some extra punch.  Finally, I think that Filtertrons are the best pickups ever made. They have a single-coil sound with plenty of spank and cluck, but they are dual coil so you get the benefits of a humbucker as well.  It's just brilliant.The three guitars used on the record, which I still have, are: a 6120-1959, a 6131 Malcolm Young, which I tricked out to be a replica of an actual 1963 Jet Firebird, and a Masterbuilt 6129 Silver Jet made at the Gretsch Custom Shop.  The 6120 and the 6131 retained their stock pickups during the recording process, but have since been upgraded with TV Jones Classics.  I acquired the Custom Shop Silver Jet about halfway through the sessions and it came stock with the TV Jones.  That guitar had some playability issues at first, but once I worked through those it really grew on me and is now my go to guitar. I was so impressed with TV's take on the Filtertron that I ran right out and got two sets for my other guitars.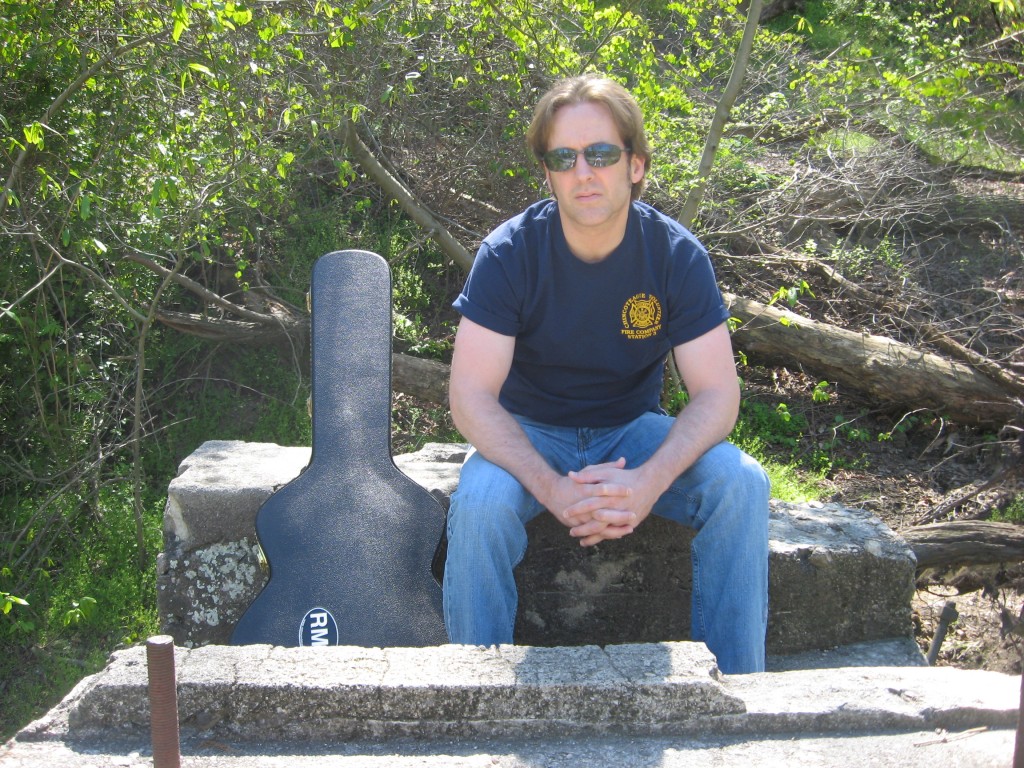 For amplification, I was blessed to get ahold of a Dr. Z Stangray about two years ago. I've always been an EL84 guy, but these amps are off the hook crazy good.  You can get any sound you want out of them. In fact, the whole record was recorded with just this one amp. It's one of the early ones that says "Stingray" on it, before they got threatened with a lawsuit and had to change it to say "Stangray".  Regardless, all you have to do to change the sound dramatically is work the volume on the amp.  The only pedals on the record were a Seymour Duncan Pickup Booster I used in a couple of places for some extra top end, and an Area 51 wah for the solos on "Country Girl".  All of the other parts are just guitar and amp, and I controlled the tone with the volume and cut knobs.  All the leads were guitar, cable, and amp. If we needed crunch, we reached over and turned it up.  Pretty basic but it worked out well, I think.  One of the parts I'm most proud of is this spontaneous feedback I got at the end of the lead section in "Can't Hang".  That was just my 6120 straight into the Stangray. It fed back on one tone, and then almost by magic started feeding back on another tone as the rhythm part hit the turnaround!  You can't fake stuff like that.  My Gretsches and my Dr. Z have never let me down.
Rick: How did you meet Missy Boland and did you think she'd set up your songs the way you expected when you wrote them or has she brought some surprises to them that you hadn't expected?
John Hudak: Facebook!  Gotta love the internet.  Missy was a Godsend and I have been very pleased with how she's delivered my songs.  I think in many respects it has to do with the fact that she is also married and has children, so she gets it. We have similar backgrounds spiritually and from the standpoint that we chose early in our lives to raise families, so that makes the creative process much smoother.  I don't have to explain where I'm coming from when I play a new song for her.  As far as surprises, I can tell you I didn't expect her to have as much fire and stage presence as she demonstrated recently during our live rehearsals.  That's been a blast and I look forward to playing this album live. Y'all are in for a treat!
Rick: Who else is on the album?
John Hudak: If anyone had told me I'd have the players on my record that I ended up getting, I'd have thought they were the granddaddy of all liars.  We've got Mark Hill on bass, Steve Brewster on drums, Gordon Mote on keys, and Aubrey Hainey on fiddle. Your readers can look these guys up online if they want to learn more but briefly, Mark is on tour with Reba McIntyre and has played with Keith Urban and Kelly Pickler, to name a few.  Steve is one of the top ace session drummers in Nashville and has played with Kelly Pickler, Dierks Bentley, etcetera.  Gordon Mote is a producer and genius keyboardist who has played with everyone imaginable.  Aubrey Hainey?  Just Google him.  His fiddle has graced more artist recordings than we have space to list here.  I am indebted to them for their efforts on this record, and they were able to interpret my songs very effectively.  There's a reason these guys are so sought after.
Rick: Have you more songs that you've written that you can pull together into a second release?
John Hudak: You bet.  I'm already three or four songs into the next record. I call my songwriting method "M3", which stands for message, melody, and music. . .in that order.  I always write the lyrics first, like a poem. I have a degree in English, and my concentration was Victorian poetry and American Romanticism so I'm sure that plays a part in how I approach songwriting.  The melody usually develops in my head while I'm writing the lyrics and when I'm done, the music just writes itself.  I follow the songs more than I write them, so they tell me what they want to be. It's a compulsion and I am always coming up with new ideas. Anyone who is artistic by nature knows what that means.  Sometimes, you can't sleep or eat until the idea inside of you can come out.  You can't help it and you get angry and depressed if you don't have the time to actually sit and make it happen.  I thank God I married a woman who knows how to give me the space I need when a song wants to come out.  She's been a huge part of my success in making this project happen.
Rick: Your debut CD, Just Life ,seems to have quite a bit of country to it, but then there's some rock guitar cranking on it.  How would you describe your music and who have been your influences, with respect to songwriting and guitar?
John Hudak:  I'm not entirely sure, to be honest with you.  I never started out with any particular style in mind for my music, but now that I've developed a little more I'd have to say that I'm firmly in the alt-country or Americana camp.  There's enough country and roots music in there to justify calling me country, but as you pointed out there is also a strong rock influence.  My primary influences on guitar are Pete Townshend, Jimmy Page and Joe Perry, followed closely by guys like Joe Walsh and even Jeff Carlisi as far as note choice and melody are concerned.  Allen Collins was a huge influence on me as well, and you can hear my homage to him in the second guitar solo on "Country Girl". Mike Campbell is another favorite of mine, and I wish I had his versatility. I guess I am somewhat of an amalgam.
Speaking of the Gretsch thing, you know I don't play them the way other folks do.  Most people pick up a Gretsch and immediately start playing Chet Atkins or Brian Setzer, but I'll pick one up and play "Needle and the Spoon" or something off of Who's Next.  So, there you go! As far as songwriting is concerned, my influences are pretty much alt-country, though I do really love groups like Third Eye Blind because of their melodies and song topics.  My favorite songwriter in the world has got to be Steve Earle.  He's my hero, and I love his work.  I am really into groups like Wilco, Son Volt, and the Jayhawks.  I don't think that Pete Townshend gets as much credit as he should for being a brilliant songwriter and although my stuff doesn't sound like his, I do try to infuse some of that attitude into the songs that are more up tempo.
Rick: As an Indie artist, do you like that kind of freedom and "pay as you go" kind of approach or are you looking for a label deal?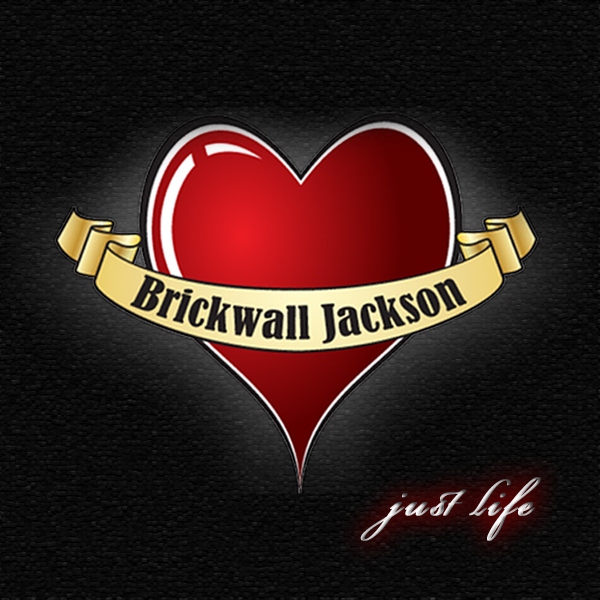 John Hudak:  It's stressful, for starters. You're completely on your own, and there are a million people out there who talk big and deliver very little so you have to be careful no matter which road you take.  That's the price of the freedom you get from being an independent artist.  The flip side is that if someone starts to take liberties with your music or tries to point the project in a direction you don't want it to go, you can let them go immediately.  I would be loathe to lose that freedom, but I have to be honest and say that a label deal is something that I would love to be able to get.  There is always a way to make something work if you truly want it to and if you put your mind to it.  On the other hand, this is a really great time to be an Indie artist, what with all of the social media, the internet, and publications like yours which offer wonderful support to independent artists.  We've seen a cultural revolution in the music industry that has opened doors that were closed for over 40 years to folks like me.  I feel very fortunate to be coming along at this time.
Rick: Will Brickwall Jackson be getting on the road soon?
John Hudak: Richmond is a wonderful town for the arts and I am very proud of my Southern home.  I've been able to assemble a really killer live group using some local studio cats.  These guys are just as good as the players we got in Nashville, and I am very excited about how things are coming together.  We're almost ready to get started playing out and we're still firming up dates, but the idea is to start playing with some national acts through some connections we have.  We want to shoot some videos and get the word out that way as well.  As for going on the road, well, if we're able to make that happen then that's exactly what we are going to do.  We're hoping to be ready by summer to do that.
Rick: A lot of established artists will say "It's all about the music", but they already have viable careers in music.  Can it really be "all about the music" or do you have to couple that with your ambition to make a career out of it?
John Hudak: Making something marketable doesn't have to cost you your integrity as an artist.  I heard it said once that if you want to make a good living in music, it can absolutely be done with the right amount of hard work and talent.  If, however, you are trying to be the next biggest thing, then the world is a cold and lonely place.  I wouldn't turn fame and fortune down, but I wouldn't be able to sacrifice my art in the process.  I know it sounds crazy to most folks, but this is a calling from deep inside of my soul and I would hate myself if I didn't stay true to that.I've been called a "control freak" when it comes to my music, and my answer to that is, "yep".  These are my songs, this is my artistic expression, and if you want control, well, go write your own damn songs!  That's the advice I would give to any artist.  You shouldn't have to settle for something you don't like or which doesn't match your vision if you don't want to.  Don't be so enamored with the process or the people around you that you lose sight of the fact that ,but for your creativity, none of them would have jobs.  I get so sad and angry when I hear about artists who didn't stick up for themselves and end up regretting it down the road.  I don't plan on going that way.  I don't know, if I make it big then ask me again and we'll see how successful I was at sticking to my guns.[Laughs]
Rick: What's next for you and Missy or is this a one-time coupling of you two artists or do you two have solo careers planned?
John Hudak: Well, the very next thing is getting out and supporting this record by playing these songs live.  I don't intend to stop working with Missy at any point now or in the future and I think she feels the same way.  We enjoy working together and, so far, it has been pretty effortless to get things done with the two of us running the show.  Obviously, neither of us can predict the future and we would never begrudge each other a good opportunity, but we'd like to have two or three albums under our belts first.  Hell, I've got a half a lifetime of living behind me and a whole lot to say about it, so that ought to be good for a few more records!