"Flight of the Bumblebee" – Nikolai Rimsky-Korsakov

Free Official TAB of the Day
Click the link below to get the TAB: The first 10 readers each day get the TAB for free and everyone else gets a 50% discount until midnight after the freebies run out, then it's 15% off after that.
Remember, the first ten downloads are free so act fast before they're all gone.
Archive – Want to see other TAB's of the day? Click here to access the TOD archive.
******
Overview: What Makes This Song Great
Though it was written by classical composer Nikolai Rimsky-Korsakov, "Flight of the Bumblebee" has since become a favorite vehicle for guitarists to prove their mettle as the fastest, baddest player around. The song was used in 2008 by virtuoso, Brazilian speed-picker Tiago Della Vega to set the Guinness record for the fastest guitarist alive. Vega performed the piece in a wide swath of tempos, starting with a relatively slow speed and working his way up to the mind-boggling 320 beats per minute, all while looking like he barely breaks a sweat. It may not be the most musical thing in the world, but from a purely technical standpoint Vega's accomplishment is astonishing.
******
Video Clip
Get the officially licensed guitar TAB for "Flight of the Bumblebee" Available Here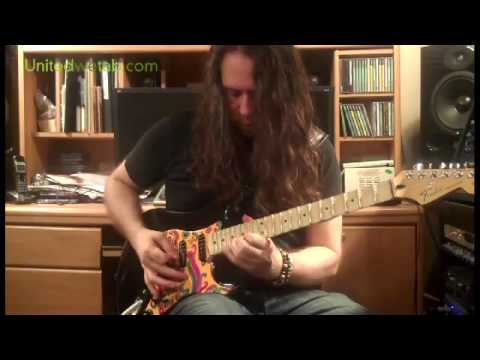 ******
Tab Sample Page
Get the officially licensed TAB for "Flight of the Bumblebee" Available Here
******
Don't forget to visit United We Tab to download this chart today!