By: Dr. Matt Warnock
There are few guitarists alive today who are more recognizable than finger-style master Andy McKee. Starting out a very young age, McKee would burst onto the international scene after the video for his song "Drifting" became an internet sensation, garnering over 36 million views on YouTube as of this article.
Though other internet celebrities have come and gone faster than you can click away from their webpage, McKee has used his online fandom to build a strong career, one that has allowed him to tour extensively, reaching out to his many fans beyond the realm of cyberspace.
A masterful performer, McKee has recently been featured on the Guitar Masters Tour alongside acoustic guitar virtuoso Peppino D'Agostino and guitar legend Eric Johnson. During the concerts, each member of the trio performs a short solo set, followed by several tunes as an ensemble to close the show.
I was able to catch the opening night of the first leg of the tour in the fall of 2010 in Milwaukee, Wisconsin, and although he's the youngest member of the tour, on that particular night McKee stole the show. His playing wasn't fancy or over the top, but he nailed everything he did, executing each tune with careful precision, while injecting emotional energy that riled up the crowd.
Not to say that the other guitarists weren't playing great as well that night, but McKee was just on. And when Andy McKee is on, there are few players alive today that can match his intensity, technical facility and creative energy.
Guitar International caught up with Andy during the second leg of the Guitar Masters Tour to talk about the tour, Greenfield guitars and what's next for the talented instrumentalist.
******
Matt Warnock: You've started the second leg of the Guitar Masters Tour with Peppino D'Agostino and Eric Johnson this month. How has the tour gone so far for you and the guys?
Andy McKee: It's great. Eric Johnson is the reason I started playing the guitar. I heard "Cliffs of Dover" on the radio when I was 12 years old and it inspired me to pick up the guitar and learn to play. So, to be able to do these gigs with him is really something special.
Peppino is a great guitarist as well and we all get along great. It's been a blast going on the road with these guys. We're always joking around and having a good time. It's good fun.
Matt Warnock: Since this is the second leg with the same lineup, are you adjusting anything song wise or with the setup that's different from how things went with the first leg of the tour?
Andy McKee: It's pretty much the same show. I think I've switched up one of the songs. I'm doing "Rylynn" on this leg, just because fans were wanting to hear that one too, it's one of the popular ones. I put that back into the set, but other than that though it's pretty much the same show.
We're doing the trio tunes at the end of the show, and we're doing a new song that we didn't do before called "April Come She Will," that Paul Simon wrote the music for. We're doing an acoustic version of it and Eric's singing, so it's a cool addition to the end of the show.
Matt Warnock: When you were coming up with your set list for this tour, did you talk to the other guys to see what they were going to play, or did each of you come up with your list of tunes separately?
Andy McKee: I think each of us just picked what we were going to do regardless of what the other guys were doing. We're just doing our own thing during the solo sets.
For my songs, I wanted to choose some of the ones that people knew and are popular from the internet, and a couple tunes from the new album. I also bring the Baritone and Harp guitar with me so I play a few songs on those instruments on each set as well.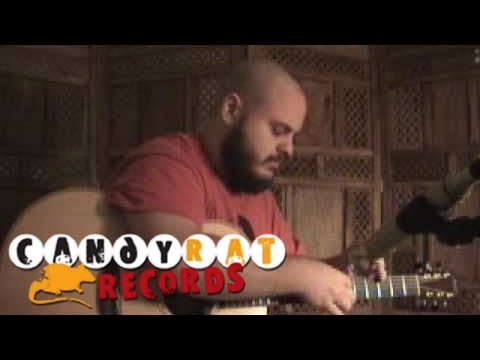 Matt Warnock: Do you have a preference for going out on tour as a solo artist or doing a tour like this one where you share the stage with a couple other players?
Andy McKee: They both have their own merits. When I'm doing the solo thing I get to showcase more of what I do, play a more diverse set with different styles and techniques. But doing the trio thing, that's great too, because we get to play together and I really enjoy that. With the solo thing it's just me up there, but I like playing with other people, to bounce ideas off of and come up with new collaborations.
At the end of the night, when we do my song "Blue Liquid" as a trio, it's so cool to hear the ideas that Peppino and Eric come up with for a song that I wrote for solo guitar. It's a really cool thing.
Matt Warnock: Because you like the trio collaboration are there any plans in the works for the three of you to arrange and record a couple of tunes for your next, or a later, album?
Andy McKee: Yeah, on Joyland even, I have a couple songs where I wrote some parts for other instruments and so I'm interested in branching out even more with that on my next record. It would be really amazing if Eric, Peppino and I could record a tune together, but we'll see if that'll work out. I know Eric's planning on an acoustic record for his next project, so maybe me and Peppino will jump on that, but we'll see what happens.
Matt Warnock: You've had huge success with the song "Drifting," which as of yesterday had more than 36 million views on YouTube. Are you ever concerned that you'll be pigeonholed because you use the two-hand percussive technique on that track, and that people will expect you to do that on every new song?
Andy McKee: Yeah, that comes up sometimes in interviews and when I meet people and stuff. But, once they see the show they realize that my music is more diverse than that one technique. I've become known for that two-handed percussive style, when honestly I've only ever written two songs in that style. [Laughs] It's kind of funny, but I don't mind it too much. If it brings my music to people and then they check out my other songs, and realize that that's not all I do, then that's really cool.
Matt Warnock: One of the things that you've spoken out against in the past is file sharing on the internet. Have your thoughts changed at all on this subject recently, what is your stance on file sharing today?
Andy McKee: It's pretty much the same I guess. I just don't understand the mindset to do that. If you appreciate an artist, I think you'd want to support them and support their careers. Buying a CD is a relatively cheap thing these days anyway, to have a permanent piece of music that you can listen to for 99 cents on iTunes isn't that much to pay for a song.
I still feel the same way but there isn't really anything you can do besides let people know what you think about it. I've had fans come up to me after a show and say, "Hey man, I downloaded one of your albums online and I wanted to give you this," then they hand me a 10 dollar bill. So that's kind of cool. I have the same feelings about it today, but I don't want to be out there crusading against anything, that's not what I want to do either.
Matt Warnock: One of the things that I love about your gear is that you play Michael Greenfield guitars. I used to have my archtops set up by Michael when I lived in Montreal and he's a great technician and luthier, so it's cool to see you playing his instruments. What inspired you to pick up a Greenfield guitar in the first place and why do you choose to use his instruments today?
Andy McKee: I first met Michael at a Canadian guitar festival in 2004. He had a booth with his guitars on display. I got a chance to play them and just thought they were amazing. They're expensive guitars, but of course they're great guitars, but I didn't think I could afford one.
After that we kept in touch and starting talking about an endorsement deal, where he could give me a guitar at a reasonable price that I could afford, and we started working together. I'm really happy to be playing his guitars. I think they're the best in the world. I have three of his guitars, my fan-fret standard guitar, my baritone and my harp guitar. I think they're the best guitars out there.
Matt Warnock: How are you setting up your stage rig on this tour, do you have an amp that you mic, do you go direct through the PA, or a mix of both?
Andy McKee: All my guitars have K&K Pure Western pickup systems inside of them, which is three contact microphones that are attached to the soundboard of the guitar. Then I go out of the instruments into a D-Tar Solstice, which is just a preamp, and I have two of those onstage.
There's just a bit of EQ on there, volume control and a mute button so I can switch guitars during the show. I go from there right to the board, and I have the sound guy put a bit of reverb in there for me, I don't carry a reverb unit on stage, and that's it.
Matt Warnock: Does that differ at all from how you set up in the studio when you're recording an album?
Andy McKee: I use both a mic and go direct in the studio. Live, the mic feels really weird to me because I stand when I play, and if I want to move there are issues with moving away from the mic. That's why I don't use a mic live, but in the studio I use one, and go direct as well.
Matt Warnock: Where are you in the writing process for your next album, do you have some tunes written or even recorded yet? Where are you in that process?
Andy McKee: I've got a few ideas already for new songs that are working right now. I haven't recorded anything, or even finished a full song, just working on some ideas. I'm going to be touring like crazy this year, so I'm hoping in 2012 or 2013 I'll be able to get a new album out, so we'll see.
I'm also hoping to do an instructional DVD this year or next year, just going into my music and showing how I compose and what I'm doing on the guitar. That's an idea that's floating around and hopefully we'll be able to get to that sooner than later.