By: Dr. Matt Warnock
Growing up in Canada during the '90s, I was witnessing, if only slightly secondhand, the musical evolution and revolution that was taking place in the U.S. just a few blocks from my border-town home. Bands like Nirvana, Alice in Chains, Pearl Jam, Soundgarden and many more were turning the music world on its ears with their unique approach to Grunge and Alternative Rock music, while at the same time making all the hair and glam-metal bands of my youth obsolete.
As Canadians, we often feel like the kid brother to our southern neighbours (and yes there is a U in neighbours where I'm from), but one thing that we take immense pride in, besides our national hockey team which can be up or down given their performance that year, is our music. We're proud that Rush cut their teeth in Southern Ontario clubs, that Neil Young and Joni Mitchell changed the folk-rock world after getting their start in the frozen north.
But, these were our parents' bands. They had already had their day in the sun and as a teenager in the 90's we were looking for the new torch bearers to step forward. The U.S. had the grunge bands, Australia had Silverchair, the U.K. had Blur and Oasis and Canada had Our Lady Peace.
OLP, as they are affectionately known to fans across the globe, were "our" band during a time when U.S. bands were dominating the world's airwaves and being featured nonstop on MTV, VH1 and Much Music, yes there was a time when these stations actually played music videos. For those of us who loved the new style of music that was emerging, OLP provided listeners with songs and albums that rivaled our American cousins, but with a certain point of view that we could latch on to as Canadians.
There's an old joke that goes, "The Canadian government has apologized for (Brian Adams, Celine Dion, Nickelback) on several occasions. And yes, even us Canadian laugh at this, while inside we're secretly hoping no one discovers our extensive Brian Adams collection that we keep locked in the attic and break out every summer to revisit. But OLP were different.
They weren't selling out to "break" America. They weren't emulating the new fad that was sweeping radio stations in an attempt to sell records or impress American audiences. They focused on writing and recording great music that spoke to a generation of listeners who were constantly searching for a connection with the artists of the day. OLP provided this connection for millions of fans across Canada and around the world.
With sixteen years and seven albums under their belts, OLP is still going strong. Recently the band took some time to reflect on their earlier work by playing a series of concerts which featured the band performing their albums Clumsy
and Spiritual Machines
in their entirety.
By revisiting their past, OLP has propelled themselves into the future. A reenergized Raine Maida, lead singer for the band, recently sat down with Guitar International to discuss the band's recent tour, as well as talk about how looking back on their career has given them a new perspective on the future on the band, in particular in their approach to a new album that is currently being written and recorded, which should hit stores in 2011.
******
Matt Warnock: You recently finished a tour where the band played all of the songs from your Clumsy and Spiritual Machines albums. What was the inspiration behind revisiting these two albums and playing them front to back on tour?
Raine Maida: I think that essentially we just wanted to try something different. We've been touring for a while now and we feel confident in our musicianship at this point, that we could play anything from our catalogue.
We figured that this would be a challenging experience so we decided to give it a shot. It was an amazing experience for us as a band and I think the fans really dug hearing those albums live on stage in their entirety.
Matt: It's been a number of years since those two albums were originally released. Did you find that you were approaching those songs differently because of the time interval between their release and the tour this past year?
Raine Maida: We tried to stay true to the record. I think that was the whole thing, to provide background to the experience that people have lived with for years, listening to those albums on their CD players, in their cars and on their iPods. We wanted to get them to that place and we wanted to stay as true to the original recordings as possible.
It was interesting, playing wise. You start to learn about yourself again. There were certainly songs that we're not huge fans of. Songs that we haven't really played live before and probably won't play again. But, there were also moments, which we had forgotten about as we've worked with different producers and recorded other albums over the years.
I think it was really good for us to do this tour and it's really going to influence the new record that we're working on now.
Matt: Have you noticed any specific ways that revisiting these older songs have influenced your songwriting on the new album, or is it more of a general thing?
Raine Maida: I don't think it's some contrived thing where we have to do things a certain way because of those albums. It's more about getting back to our roots, revisiting why we became a band in the first place.
We're just revisiting that time in our development as a band. There were these little distinct moments that really stood out to us, and I feel that it's going to influence this next album, at least in a general way. It already has in a sense, because we've started writing new material, and so it was a worthwhile thing to do on many fronts.
Matt: Is this something you think happens to a lot of bands that have enjoyed the success and longevity that OLP has? Where you start out really energetic, but over time being in the business weighs you down a bit, and it takes a revisitation like this to reenergize everyone.
Raine Maida: I think that sort of things happens to different artists in different ways. I think bringing Steve (Mazur) into the band was a huge thing and is really paying off right now guitar wise. This new record is by far our most rock record that we've ever made. Right away, the songs that we've written and that we'll record in a few weeks are all up tempo. It's amazing.
As a band, when we play live, we want that energy, we want those dynamic moments. It's gotten to the point where those types of moments, whether it be a song like "Starseed" or whatever, is really coming back in full force right now.
Matt: You've started writing the new album, where are you at in the writing, rehearsing and recording process for the new record?
Raine Maida: We've got about 15 or 16 ideas right now, and in the middle of October we're going to record five tracks. It's amazing how up tempo they are. They're really strong rock songs.
There's an artistic side to them as well, but I can't wait to play these songs live and they aren't even recorded yet. It's just the general vibe of the songs that's getting me, and the whole band, really excited.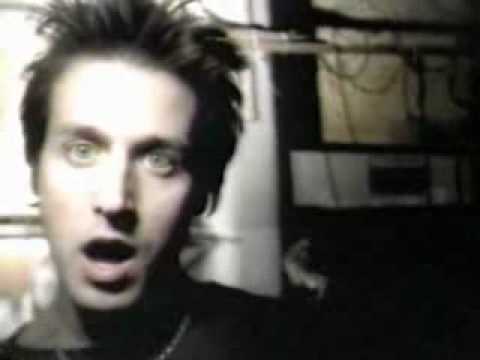 Matt: Have you found that your songwriting has changed in a big way over the years, or is there a thread that you recognize in the songs that you write that makes them stand out as distinctively yours, no matter what period they were written in?
Raine Maida: I think what we're trying to do now is make sure that it feels like a band right away. A lot of times I would bring in a song that was demoed, or just on an acoustic guitar, and then work through it from there. But the stuff we're doing now is truly a collaborative effort from everyone in the band.
I don't want these songs to be my solo record, I'm finishing up my second solo project right now so I've done that and have that outlet for my writing in my life. These songs are about the band, written by the band and I think they truly reflect the band musically and lyrically.
This is really about four guys getting in a room and feeling like we're 15 again, before we had a record deal or even a band name. It's that level of innocence that we're trying to get back to with this new record.
Matt: It sounds like you're really excited about the new album, and there's a sense of new found freedom in this project. Because of your success over the years, have you ever felt pressure to write songs in a certain way, or have an album sound a certain way, because of the expectations that management, record companies or even your fans have for your music?
Raine Maida: Yeah we did on Healthy in Paranoid Times, that was going to be a great record, but then we fell victim to the music industry collapsing. The president of Columbia, who was a big fan of ours, was fired and once that relationship started to go sour it became a shell of a company.
We really didn't know anyone there. All of the people that had been there from the beginning with us were pretty much gone. So we started to hear things like, "We don't really hear a single yet guys," which we'd never really heard before from the label. So, all of a sudden it was starting to go downhill. We went back and recorded like 10 new songs and the album became watered down.
It's a half a great record, but it's a shame because it could have been a great record. But it's kind of good that it happened because it's forced us to be more cautious with that sort of thing so that we never go through that experience again with our music.
Matt: Are you almost glad that you went through that experience? It must have sucked at the time, but it sounds like you've come out the other side of that period of time as a better songwriter and as a better band.
Raine Maida: I wouldn't say we're glad that we made a subpar record, but we're proud of the fact that we were able to get through it. We've emerged as stronger people. It also forced us to look at the band and ourselves and really decide if we wanted to keep doing this.
After being apart for about a year we got together and decided, you know this is just one record in our career and we can't let that destroy everything we've done. It was a very profound experience for the band to go through.
Matt: Because of the scrutiny that you face, especially by the press back in Canada, do you try and separate your personal life from your songwriting, or do you just write what inspires you, and if it's drawn from a real life experience that's then made public so be it?
Raine Maida: It's not really a conscious thing. Definitely on my solo records I feel freer to express my thoughts from a more personal perspective. With OLP I don't want to let my lyrics speak for everyone in the band, so stuff gets a little more generalized from that standpoint and a little bit bigger in terms of content.
It's a very natural thing and I've never really analyzed it before, I just tend to go where my inspiration takes me.
Matt: Going forward, because of the success of the Clumsy and Spiritual Machines tour, are you going to keep revisiting your classic material when you go back on the road with the new album? Will we hear a mix of the older tracks alongside the new material in your live shows?
Raine Maida: I think it's an evolving thing now. That tour really showed us what a huge deal it is to go back and dig up these songs and redo them. There has been talk about doing some of the other records in this way, but we'll have to see where that leads us.
I think it's going to be tough making set lists this next time that we go out on the road.