by Joerg Kliewe
"White Punks on Dope" was the Tubes anthem, their sonic trademark, well before the era of Punk. The group hailed from San Francisco, a town that over a decade earlier helped launch the music of the Grateful Dead, Jefferson Airplane and Moby Grape. The Tubes cut the edge for the new music, or at least gave it a banner for Punk ravers to wave.
Their music still sounds fresh, energetic and more alive than the soppy gutless fodder we suffer through today. The Tubes offered up primal creativity, and were considered one of the most controversial groups in America. They were Rock 'n' Roll theater on wheels, a roving circus that toured the country before being discovered in Europe where they found huge success.
The Tubes are still at it, and with vocalist Fee Waybill re-joining the band, there's a growing demand and insistence from their loyal fans to stoke up their classic tunes like "Mondo Bondage", "Smoke," or "Got Yourself a Deal".
Guitar International met founding member, lead guitarist and co-writer of "White Punks on Dope", Roger Steen, while he was hanging out in his hometown in Northern California, on the occasion of the song's 35th anniversary. Roger shared his thoughts with us about making a living as a working musician, his music gear and his intrepid life on the road.
"Check Out Joerg Kliewe's Book Getting There at Blurb.com"
******

Joerg Kliewe: Roger, when I got ready for our meeting I did my homework and found out, that "White Punks on Dope" had been released in 1975 – pretty much exactly 35 years from today. Does it really seem this long to you?
Roger: I can't even imagine how many times we played that song. And we still have to play it. You know, you just can't go and see The Tubes and not get that song. So, it's pretty amazing. It is kind of like a joke song to begin with, and then it was a parody and satire, a life style and it became all kinds of different things.
Joerg: Punk hadn't even been invented when the song was released.
Roger: No, we were the first ones (Chuckles). Punk came around, what, '78 or something like that? The song was just a sort of a joke and a character for Fee [Waybill, The Tubes' lead singer]to get recognized and have some sort of a splash. But, that song had that catchy little shuffling beat in it and was good on more levels – it was cool, and it's still working, people still scream for it – it' amazing.
Joerg: You'll probably know, there's a German cover version of it?
Roger: What, the Nina Hagen one? "TV Glotzer", right?
Joerg: Exactly, but although I am from Germany I can't tell you if she's yet performing it today.
Roger: We heard something about her fairly recently, that she might come to the show, but I also don't know what she is doing.
Joerg: I noticed that you were playing a couple of dates in Europe by the end of last year and that you're having a steady fan base, especially in Germany. Who or what brings you there?
Roger: We've gone through several different promoters. We hadn't been over there for a really long time and also Fee wasn't in the band for a while, after like '87. We continued to work and got a few little tours over there with the band as it was. But, then in '93 a bigger German promoter requested we come over and see if we could get Fee back in the band.
That tour was pretty good, but there's no one promoter that we keep going back with. We did well over there, so once in a while people remember like "Hey, maybe we can get those guys to come back over here again."
Joerg: So, what's your current tour schedule?
Roger: People make us offers and if can string together a couple weeks and if there's an anchor date we'll do it.
Like last year when we played a giant festival the Sweden Rock Festival in Sölvesborg, together with bands like Dream Theater, Johnny Winter and ZZ Top. We put together that date with a fairly big festival in Portugal with Nick Jones from the Clash, Madness and Foreigner on the same show. I really enjoyed that one.
Anyway, we've been keeping a relationship with the guy who booked that show, and he's kinda working on a tour this year, that we haven't really announced yet, 'cause we don't know yet if it's gonna work financially, but it will, of course, have to.
Joerg: Would that include US dates?
Roger: No, no, this would be strictly in Europe, but, we have current dates coming up in the U.S. as well.
Joerg: Actually there seem to be quite a few American bands who prefer Europe for touring these days.
Roger: Yeah right, there's a lot of American bands who can't get hired here, but they do really well outside of the U.S..
Joerg: Distances between venues are so much shorter.
Roger: I can still be above myself like looking down at me, looking at stats after a tour back in the old days, thinking. "Wow, we made a lot of money!" and then you look at the trucking bill and say "What?" Bus and trucking and everything is such an expense, it's crazy. You know, we try to do it as officially as we can and try to make it worth it for everybody that's with us. And if it doesn't make sense we just won't do it.
Joerg: Since there is a big demand for The Tubes playing live, did you ever consider to write new material, like a new album?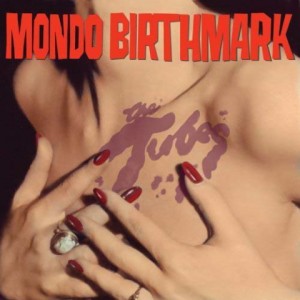 Roger: Yes, we've considered a lot, but that's really why I started doing my own thing. You know, I still write every day in my own little studio in my house. Writing never stopped and I think I've got some decent stuff.
But the problem is, like The Tube's Genius of America album came out in '96 – it's like you put your heart and soul into something, it's a lot of work and then it's like people just wanna hear the old stuff, you know. And that's ok. You got two hours to play and you got this fan base, your people that come to see you over the years.
Of course there's people that go "You guys gotta come up with some new stuff. Where's the new songs?" But, the majority of the time you can almost feel it. It's like you play a new song and people are kinda going, "Okay, but when are they gonna play "Smoke"?
Finally they start yelling out songs they wanna hear. You know, in two hours there are still songs that are not gonna get played. We are kinda like between a rock and a hard place. We wanna play new stuff, but we don't really believe there's a majority of people who do wanna hear new stuff They want to hear the old Tubes' songs.
Joerg: That sounds a bit frustrating to me.
Roger: No, no, no. I told you I was gonna be rehearsing tonight. Well, we are gonna try to work up a couple of new songs. Some stuff I have written and maybe something we just came up with, a compilation of some old pre-recording-days' stuff. It's called Mondo Birthmark. It was put together by a guy in LA and we are going to be selling it at our shows. It's just some songs that were never on record and some songs in a different state before the producer got a hold of them, re-did them, re-arranged them or did a different take on them. Or like Bill "Sputnik" Spooner put it: "This is the stuff that never got us signed." (Both laughing) And we'll also re-do a James Brown bit when Fee comes out as James Brown.
Joerg: So, Fee is putting costumes back on? I remember reading somewhere that he'd stopped doing that for a while.
Roger: Oh yeah, he always does. I mean, not to the regalia that we used to have, but he's wearing outfits and has costume changes. That's what people expect. That's another thing that people just expect from The Tubes.
Joerg: You used to be with a major record company. So, now you're releasing stuff independently?
Roger: Yeah, we got nobody right now. We could probably do a record, but it just doesn't seem like it's worth the effort. Because, for one thing, nobody is gonna give us a big budget to do it and we'd have to do it on the cheap anyway, so, I don't know.
Our keyboardist, Mike Cotton, is working on a documentary with just hours and hours of old footage that he's got, amazing stuff that I don't even remember, for hopefully a pretty big release. He's been working on that for years and maybe if that comes out, maybe tied to that there'd be a little bit more interest in maybe a record at that time could be a good idea. Right now, you know, people are just happy getting to play 30 shows a year or whatever. That's all we really do.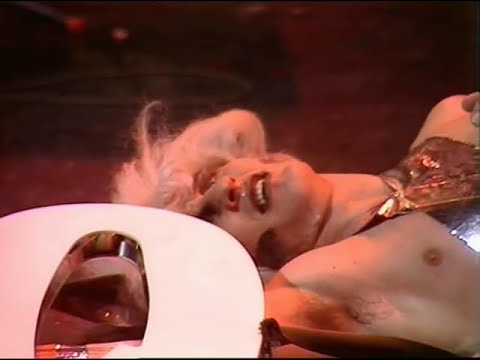 Joerg: And in between you're working on your own project, the Roger Steen Band?
Roger: Right!
Joerg: Is this more time consuming at this point than playing with The Tubes?
Roger: Yeah, a little bit. I seem to be working on that every day, playing songs and working on new material and recording some stuff. I'm just keeping my interest. Like last week, I applied for a Pro Tools class. I've been using Pro Tools for years, but just wanted to brush up on an element of it. Actually, I bought two lessons to just learn some extra tricks to use the tools I already have. I'm learning to use them better, you know.
I'm old school, a lot of that stuff I do with Pro Tools is just like running a tape machine. Not quiet to that degree, but that's kind of how I operate. When you see a guy that really can manipulate the thing you just kind of go, "Wow!" I don't do a lot of looping and that kind of stuff, but the kids are doing it, it works fine for me, but I'm still inquisitive, I still wanna learn more about it. Just like guitar. I still buy lessons and work on different things right now.
Joerg: I'd have expected that you would rather give lessons instead of receiving them.
Roger: Yeah, I know, but the guitar is so much (Sighs). If I could just remember what I have forgotten. It's deep, you can learn one style and then there's all another style. Right now I just bought a Ragtime lesson, "Maple Leaf Rag". It's real intricate, easy and hard to play and it's going to keep me occupied for a while, it's cool.
Joerg: Interesting, when I was a kid and came across The Tubes for the first time I wouldn't have felt that the guitar playing would have needed any improvement.
Roger: Ah well, thanks, but it's a life long quest. I mean, I have never felt adequate on guitar – ever. I have always felt like everybody is better than me. It's just the way I have always been. I wish I wasn't like that, I wish I was a great sales man, but I'm not. I wish I could sell myself the way of a good salesman, but I just don't. Hey, it's not me. I just need somebody else to do it for me.
Joerg: Are you creating albums with your own band? Any CDs available?
Roger: I'm working on that too. I got some stuff recorded and that's the goal. Of course The Tubes have first pick, if they like some of my songs and we wanna use the songs for a Tubes record, then I would definitely go that way, because it would be much more visibility, I'm sure.
Joerg: I remember you playing a Stratocaster. Did your instrument preferences change over the years?
Roger: Yeah, I still have my artifact. I still play my '57 Strat. I played it a bit last year with my band. I also have a guitar that was built for me by a Swedish company, it's called the "Wongo King". We did a European tour a few years ago and this guy, Micke Ströberg. in Stockholm saw us play. He contacted me through the Internet, he is sort of a designer guy. He wrote me and sent me a picture of this idea he had for a guitar and he goes like, "Would you like to play a guitar like this?" Ha, I guess so.
He didn't have a guitar company or anything. So, he designed the guitar. He had a few things that he wanted included with it, like the shape and the ergonomics of it, but I got to call all the shots and what I wanted with it. So, he got it built for me and he sent it to me. It turned out to be a really great guitar! I have been playing it in The Tubes pretty much since then. The company that made that guitar is called Sweagle Guitars, again a really nice guitar.
I also played an '81 Les Paul for many, many years. Two years ago it got destroyed on the airlines, which was heart breaking for me, because it was like my guitar. It really was one of those kind of guitars. I loved this guitar.
Anyway, it was in an Anvil case, we were coming back from Florida, and we had to change planes through Vegas. Somehow, when they transferred it, it flipped off the top of the luggage cart, and the truck that delivers all the sodas and all that stuff to the airlines drove over it! When we got up to Oakland they brought it out of the luggage rack. It came up and it was just like this crinkled case, just like crushed. We opened it up and the guitar was like broken in half. So, that was kinda sad.
I miss that guitar, but I replaced that with a Warren Haynes Les Paul, which is a good guitar. I don't think I like it as much as my other one. It's just one of those things guitar players think they have a whole bunch of guitars, but one of them is the one you like.
Joerg: How about your acoustics?
Roger: I got a Gibson J-200, a Taylor 814 with a single cutaway, a Ramirez nylon string. I've also got a really nice Gibson mandolin, a more high end one and a square neck Dobro and an Ovation.
Joerg: Any endorsements?
Roger: Honestly, I got enough guitars, I'm not actively seeking endorsements. Then you have to go sell them, market them. That's not me (Laughs).
Joerg: What's next besides the Tubes dates planned?
Roger: I got a few shows with my own band around here. That's one thing I don't mind is playing locally and going home at night. I don't mind that at all. I've been to almost every club in the nation. You have to go to a hotel room after you're done. That kinda sucks.
I like working and playing, but it doesn't necessarily have to be flying somewhere to do it. I'm okay with it on a limited scale too. Anyway, I love going to Europe and I look forward to that.
I wanna do some more recording, for sure. I haven't met the right mixer guy yet, that inspires me to think that I gotta use this guy to mix my stuff. That's kind of another reason why I'm still learning about Pro Tools. I have listened to records done by people that I have kind of thought. "I'll have this guy do it. Can I do it better?" Maybe I can – we'll just have to see.
Joerg: Okay, I see no attempts of retirement…
Roger: No, no retiring. Why? I've been given this great thing and I'm able to do what I wanna do, that's great! What am I gonna retire from? I work in my studio a lot, that's what I wanna do and I wanna keep playing guitar. I just wanna be healthy and continue doing what I enjoy. I have been very fortunate to be able to do all that. I don't have a desire to own a bunch of horses or to own a boat. I'm not driven to be a millionaire.
******