By: Dr. Matt Warnock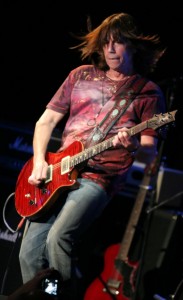 Thinking back to his first concert experience, seeing none other than Jimi Hendrix live in Ottawa, Canada back in '66, it's no wonder that guitarist Pat Travers took the musical path that he did. Taking inspiration from some of the top players of the day, including said left-handed genius, Jimmy Page and Jeff Beck, Travers had already made a name for himself in his teens before joining '50s rocker Ronnie Hawkins' band and hitting the road. While this may have been enough for many guitarists, Travers left Hawkins' band after only a year, ventured out into the unknown and created twenty-five plus years of memorable music along the way.
Travers' latest record, 2010's Fidelis
, is the culmination of a lifetime spent living, sleeping and breathing music. With a steady focus on groove and rhythm, Travers' guitar work combines the best of Motown and '70s classic rock. There are riffs-a-plenty, screaming guitar solos, tasty fills and solid rhythm work, everything one would want in a power-rock album. With three decades of songwriting experience to fall back on, Travers is also at the top of his game when it comes to the albums lyrical content. Songs like "Save Me" form a musical connection with the audience, transporting the listener to a time when Travers was partying hard and paying the price. Lyrics such as these, coupled with strong guitar work, cook up a rock 'n' roll feast that will satisfy even the staunchest of musical palettes.
Rock guitar legend Pat Travers recently sat down with Guitar International Magazine to talk about his life on the road, the quest for tone and his new found love for PRS guitars.
******
Matt Warnock: Your rhythm guitar work is really first rate. No matter what's going on in the song, you seem to be able to find just the right combination of voicings and groove to really nail down the pocket. Did you consciously work on developing this side of your playing or was it more of a subconscious thing that developed from many years on the bandstand?
Check Out the Pat Traverse
Collection at Amazon.com
Pat Travers: You just paid me a compliment I've been waiting for since I was eighteen years old. [Laughs] When I first started playing at around fifteen, all the guys I was playing with were much older than me. Even when I played with Ronnie Hawkins in Toronto the guys were still about ten years older than I was at the time. They were constantly on me about rhythm, tempo and meter, and because I was a young punk I would get angry, I didn't like criticism. I was so used to people telling me how good I was all the time and then all of a sudden in a larger band I had to play more rhythm.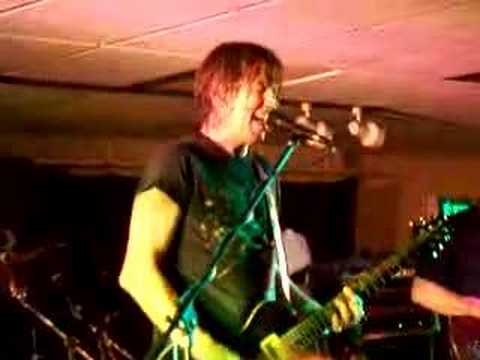 I took it seriously, I really did. I listened to Motown, Steve Cropper, guys who played simple things, but that really brought those chords to life with accents and right-hand technique. All of those little nuances had a lot to do with that sound. If you look at John Lennon, who's the ultimate rhythm player, he had this kind of stabbing motion with his right hand, it came way out, but it worked because he was just an incredible rhythm player. Steve Thompson produced this record and he's very much into groove and feel. I wanted this record to reflect that anyway because I was exploring my roots at the time.
When I first started checking out bands back in the day, a lot of bands had horns, James Brown, Otis Redding, Mitch Rider and the Detroit Wheels, I just loved those guys. I wanted to pay homage on this record to those types of players and I think I got it right on the money with the opening track "Ask Me Baby." That was where I wanted to come from and I think I got it, without contriving it. I knew what I wanted to do but I wanted it to flow. The riff came out of nowhere, it was low-hanging fruit, it just appeared and I grabbed it. After that it was just a question of writing the words down on paper.
Matt: Is that typical of your song-writing process, to come up with the riff first and the lyrics later?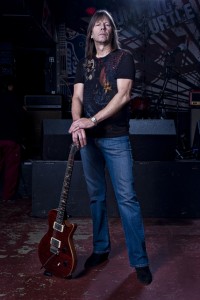 Pat Travers: A riff or a chord structure comes to me first and I might not know what the words are going to be when I come up with the riff. Once I get the riff down a word or a phrase might come to mind. Then from there I get an idea of whether it'll be a low-down and dirty vibe, or an upbeat tune. Characters start to evolve with the lyrics telling their story and the riffs becoming sort of their theme music.
There's a track on the album called "Save Me," which was written by Kirk McKim, but as soon as he played it to me I grabbed it and made it my own. I wrote the lyrics to that and the chorus came right away. It brought me back to a time when I used to drink a lot. When I had to get up really early for a radio interview or something and was feeling crappy. Of course when you're drinking you blame everyone but yourself, so it was like asking me to save myself. It's not my fault it's your fault for letting it happen to me. That whole concept came to me after hearing that riff.
Matt: Your tone on Fidelis is really strong and full of diversity. How much time do you spend in the studio thinking about and working on your tone?
Pat Travers: We used to rack our brains, putting mics here and trying that over there. But, I've always found that the best tone comes when you walk up to the cabinet and stand a mic about a foot away from the speaker. Most of it is finding the best mic and knowing where to put it. If the source sounds good, you can use a Shure SM57
at a slight angle, pretty close to the speaker, it's going to sound good.
If you've got a good sound going in the room then that mic will pick it up and represent it properly on the record. Generally speaking, if you put a little compression, like three to one, and a little boost to the signal it'll work out great. But, the source sound has to be solid. Don't tell yourself that you can fix things in the mix, always get a solid source sound and things will sound great on the record.
On Fidelis
Kirk played a lot of the lead work as well, and he uses that "Stratty" sort of single-coil sound, whereas I almost exclusively used my PRS Modern Eagle on the record. When I was doing the demos I used an old Strat and an old Tele, and that's what I though I'd use on the album, but when we got into the studio those guitars didn't work out like I planned. The Modern Eagle just worked out great, I was really happy with it, great tone all around.
Matt: How does the Modern Eagle compare to some of the vintage Les Pauls you've played over the years?
Pat Travers: They're definitely not the same thing, although I do have a PRS SC-250 which is very close to a Les Paul. Nothing beats a nice Les Paul, not a chambered one, I gotta have a '58 or earlier neck. A baseball bat for a neck. The thing about a Les Paul, to play them up high successfully is a bit of a chore. You have to contort yourself to reach those notes, it's not easy. You really have to steel yourself to play up there. I think that makes the performance sound more urgent. You have to put some muscle into it, put some passion into those notes. I think that's how the Les Paul developed its reputation, through all of these great performances that came about with a bit of a struggle to get there.
Whereas Paul has taken some of the difficult parts that exist on a Les Paul Standard and made it easier to play. At first I was an idiot, I kept saying "these guitars are too nice, too easy to play," and of course the price was a bit much for me at the time. That all changed in 2004 when I worked out an endorsement with PRS and they've sent me a lot of guitars to check out. I ended up settling on the Modern Eagle that I'm using now. Kirk also has an '86 that he uses and it just sounds awesome.
Matt: What about the amps you're using right now?
Pat Travers: Right now I love Blackstar amps
, tube all the way, the speakers sound great and they look great as well. Unfortunately we do a lot of fly dates and the backline companies don't carry a lot of these amps in stock. I use a Vox ToneLab
pedal-board and I don't even use the preamp on whatever amp I'm using, I go right into the effects-loop return and use the power amp. I also use a Mesa Boogie stereo tube power-amp and that works great as well.
Matt: You've got some big plans for your website, can you tell us what's going on at Pattravers.com?
Pat Travers: With an eye to the future now, I just acquired my domain name from a friend of mine in California and I have some things that I want to do in regard to live video guitar coaching. I'm trying to work things so that I can give one-on-one guitar lessons in real time. I don't think we'd be able to jam together, but maybe the technology will allow us to do that in the coming months or years. The other thing I want to do on the site is release some of the material that gets recorded but never makes it to a record. We'll lay down these tracks that I'll play for my wife and then it gets shelved or whatever. So I want to get those out on the site as well.
I also recorded an RnB type track recently that has a twenty-four bar break for a solo, and I want to post it on the site and have people submit their own solos on the tune. Fans of the band can vote on their favorite solos and whichever one wins, that person will get a chance to come perform the track with the band at a high-profile venue. I'm playing a PRS SE right now, and I'll use that through the fall and then give it to the winner of the contest as the prize for having the most popular solo.