By: Brad Conroy
Photo Credit: Robert Knight
Ryan McGarvey is one of the brightest, young blues-guitarists hitting the scene today. A native of Albuquerque, New Mexico, this twenty-three year old guitar sensation has been making a name for himself on the national and international scene, flaunting a string of credits that would be impressive even for the most seasoned of blues veterans.
McGarvey has been honing his chops and developing his style over the past few years through constant gigging and touring, and has shared the stage with such heavy hitters as Blue Oyster Cult, Chris Duarte, Ian Moore, Joe Bonamassa, Gov't Mule, and The Fabulous Thunderbirds. He was a finalist in Guitar Center's "King of the Blues" contest, and his debut album release Forward In Reverse
recently reached the top twenty on CD Baby's best seller's list. In June, McGarvey won the Play Crossroads contest. As a result, McGarvey will now be a part of the 2010 festival line up, where he'll be sharing the stage with guitar legends like Jeff Beck and Eric Clapton, just to name a few.
McGarvey's incredible guitar style incorporates an array of techniques and sounds into his blues; like delta slide playing, hard rock, fast scale lines, and rich soulful bends that keep you wanting more. These techniques, mixed with his ability to sing and front his band, only add to the excitement, making him a unique player and performer. Often it seems that most of the up and comers only play guitar, and rarely does one have ability to write, sing, and wail on the guitar at the level that McGarvey can. Keep your eyes and ears on McGarvey, because even though he seems to be climbing fast, he shows no signs of slowing down.
******
Brad Conroy: What made you decide to pick up the guitar and stoked your passion for the instrument in those early years?
Ryan McGarvey: My dad played in his free time at the house and had a few guitars. I think that's what really got me interested in the instrument itself. My parents could see I was fascinated with the guitar, so they bought me my first acoustic for my second birthday. Of course I couldn't really play it until some years later, but that's where it all started.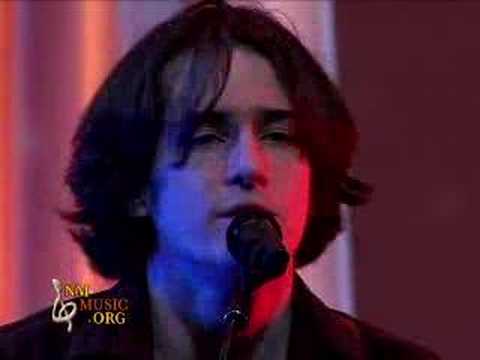 Brad: Was there a particular song or band that inspired you to learn to play once you had the guitar in your possession?
Ryan: When I was about six or seven, I kind of just re-stumbled across my guitar one day. While messing around with it, I recognized what I was doing was actually the intro riff to the song " Barracuda
" by Heart. My dad showed me how to play the chords properly, and from there I just couldn't get enough.
Brad: Did you ever have any formal training, private lessons, music school, that sort of thing?
Ryan:I never really did. My dad showed me some basic chords when I was quite young, and I just took it from there. I don't think I would've been so enthralled with the guitar if I'd been instructed by someone how to play, and what to play. I guess it's my own way of learning that worked best for me, which was to just push myself to figure things out, and play what I wanted to hear coming out of the guitar.
Brad: You must have practiced a lot, what did you work on to develop your technique.
Ryan: I grew up on my parents record collection of classic hard-rock, and later blues bands. There were the obvious ones first: Led Zeppelin, Jimi Hendrix, etc. But, once I got into Stevie Ray Vaughan, and really started becoming a blues aficionado, I began listening to the most impressive contemporary blues-rock artists that were emerging at the time, such as Kenny Wayne Shepherd, Ian Moore, Chris Duarte and my good friend Joe Bonamassa. I would sit and play along to their records with my headphones on. Just lifting parts, or licks that stood out as key moments in the song. I just learned what they were doing on the record. That was the only real practice I think I would do at the time.
Brad: How did you end up playing the blues?
Ryan: It all had to do with tracing back some of my favorite classic hard-rock songs. I loved the song "Gallows Pole
" by led Zeppelin. and later learned it to be a Leadbelly tune. Also, a lot had to do with an early fascination with Stevie Ray Vaughan. Learning more about the contemporary songs that I loved, and finding out who my favorite guitarist's grew up learning from and listening to.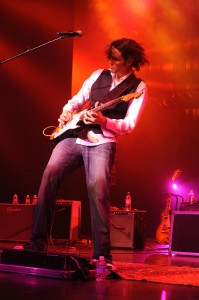 Brad: What albums are you currently digging into?
Ryan: I've been rediscovering the albums I grew up with lately, Ian Moore, Jimi Hendrix, etc. As for new releases that I like, I've been listening to Scott McKeon Trouble
, Joe Bonamassa Black Rock,. Philip Sayce Innerevolution and some Jeff Beck albums. I also really enjoyed Slash's new solo record.
Check out GI's interview with Jeff Beck
Brad: I notice you mostly play a few different Strats? Can you tell us about you instruments?
Ryan: I play a bunch of guitars. My dad and I have a great collection of primarily vintage guitars. But, the Strats that I think you're referring to are always within arms reach. I have '65 Custom Shop Strat, which was essentially brand new when I got it, and now is one of the more reliced relics I've seen. It's just a feel-good instrument. Other than some Graph Tech FerraGlide Saddles
it's straight from the custom shop.
The yellowed-white Strat I play, with the tortoise-shell pickguard, is a real '61 body. it has a great Mechanicland rosewood neck with a gorgeous flamed-maple back. The pickups are one of the last hand-wound pickups that W.L. Van Zandt actually made. It's the biggest sounding Strat I've ever heard. I string them all with Dean Markley
.11-.52 gauge strings, and they rock.
Brad: What amps are you using right now?
Ryan: My main amp is a '66 Fender Super Reverb
. It's all original, but I've replaced the speakers and the tubes, so that the originals aren't jeopardized while at a gig, or on the road. I now have 4×10 inch Rajin Cajun speakers in it that just scream. I also run a '67 Fender Deluxe Reverb. I did the same with its speaker, except I put in a Reverend Hellhound which is just an amazing speaker.
I usually run the deluxe as a clean "head" into a smaller Marshall 4×12 AVT cab. I run the Super, and the Deluxe as a head at the same time using an A/B box. The only time it's different, is on the rare occasion that I exchange the Deluxe with my Ceriatone Overdrive Supreme Dumble Clone. The only different thing I do then is add a Fuchs Verbrator.
Brad: You also don't shy away from using effects like reverb and delay. Can you tell us about what pedals you're using and how you feel about applying effects you your sound?
Ryan: I like to be a minimalist, but I like using things for this or that, as a part of a song or something, mainly for color. My pedalboard in order starts with a Teese Real McCoy Wah, Boss TU-2 Tuner, Jim Dunlop Uni-Vibe, Fulltone Full-Drive 2, Ibanez TS-9 Tube Screamer (Converted into a TS-808 by Analog Mike), a Way Huge Pork Loin Overdrive, ISP Decimator, T.C.Electronics Chorus +, Boss DD-2 Delay, and a Roger Mayer Crossroads A/B Box. It sounds like a mothership of a pedalboard, but everything is used very sparingly.
Brad: What was the Crossroads competition like? Talk about how you got involved and that process?
Ryan: I actually started the Play Crossroads contest a little over a month late or so. I wasn't going to enter originally, but had numerous fans and supporters write to me telling me that I should enter . You had to get people to check out your profile you'd make online, and vote for you if they liked your playing. So, I finally entered after reading that the top five-hundred would be eligible, and figured I should be able to at least make the top five-hundred. We rapidly started climbing to the top with our votes. I never thought we would do as great as we did, let alone that we would be the chosen winner.
Brad: What does being part of this festival mean for you?
Ryan: It means the absolute world to me. I can't thank everyone enough that supported me through all of this. This is the thrill of a lifetime to be involved in the Crossroads Festival in any way, let alone performing at one of the worlds most exclusive, and largest one-day music festivals. Every person that I've dreamed of one day doing a show with is going to be there. All in one day! I'm still in disbelief that a dream like this could really be happening.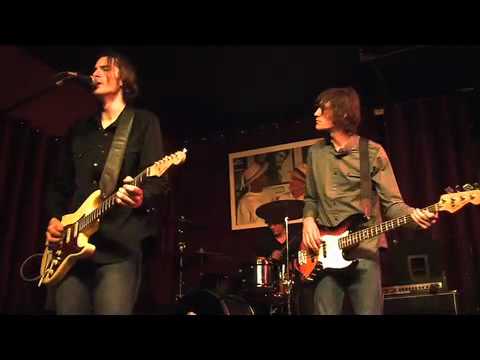 Brad: Do you have plans for the future, or do you just go with the flow?
Ryan: I have my hopes and dreams. Luckily right now there are some really great, and huge things in the works. Hopefully through these developments there'll be a new record and immediate touring in the future. I have some big shows coming up that I'm excited about. You never really know how it's going to go in this business, so I'm going with the flow to some degree and I'm excited to see where things take me.